Colors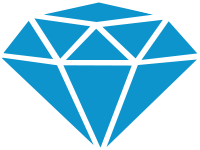 From blue to a little greenish blue, aquamarine is a gem to behold!
Famous Aquamarine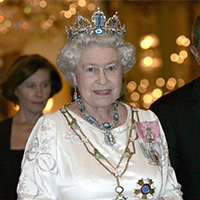 England's Queen Elizabeth received an aquamarine as a gift from the president and people of Brazil. She had a tiara made for it.
Anwar Hussein/WireImage
Lore
In ancient times, sailors used to wear amulets of aquamarine for protection at sea. The amulets were engraved with Poseidon or Neptune, the gods of the sea.
what's in a name?
Aquamarine
[ah-kwuh-muh-reen]
(noun) Aquamarine comes from two Latin words: aqua for water and mare for sea. Therefore, it means seawater.